About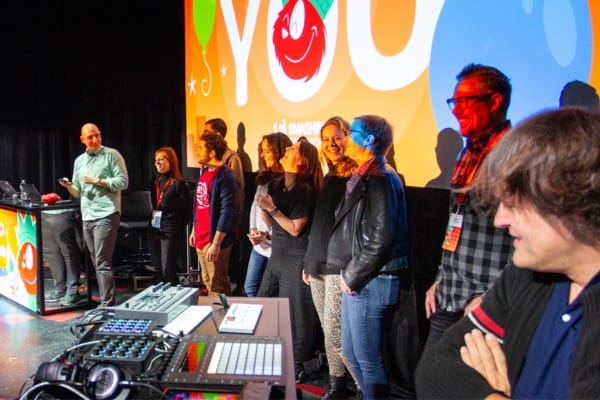 The Smashing Conference is an inclusive friendly conference for people who design and build for the web. In 2024 we will be running conferences in New York (USA), Freiburg (Germany) and Freiburg (Antwerp).
The main focus of the conference is to give new insight into how we can work together to solve current design problems or brainstorm workflow solutions. Use the experience of your fellow attendees and speakers to create new ideas or develop old thoughts and tasks.
For every conference we invite outstanding, inspiring speakers, and workshop leaders who will make up a day full of stimulating, expert workshops. We'd like to explore what works and doesn't work in actual real-life projects. That's why the conference will be focused on practical takeaways, workflows and hands-on insights.
The goal is that every talk will deliver tangible, actionable points that we all will be able to learn from and use right away.
---
Why Smashing Conference?
Since 2006, Smashing Magazine has been delivering useful and innovative information to web designers and developers around the world. The design community is full of talented and hard-working folks who come up with brilliant ideas every day. We provide a platform to share and discuss the work and knowledge of the best designers and developers out there, chase down the latest developments in the industry and stay on top of new techniques, methods, workflows and tricks.
In 2012, we teamed up with Marc Thiele from Beyond Tellerrand to take Smashing Magazine's philosophy to the next level and create the very first Smashing Conference. The event was a huge success, and a lot of fun, so we were delighted to rerun it in 2013, with the same location, the same format, the same fantastic atmosphere and new first-class speakers.
We'd love to meet you at one of our conferences!
---
What Can You Expect At A Smashing Conference?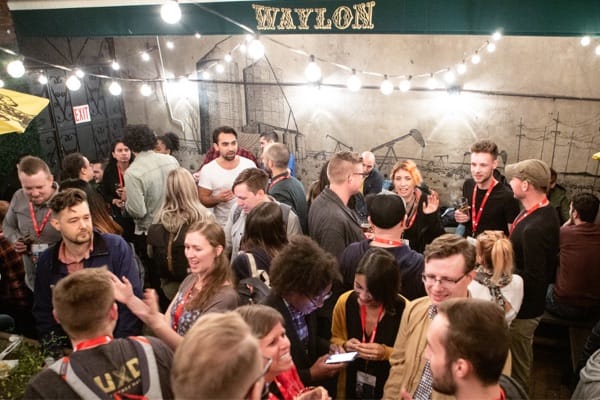 We aim to deliver the same high-quality content as our readers have come to expect from Smashing Magazine, while adding a personal touch to create an experience that brings great value to everyone involved.
We'd love you to share how you work, design, code and build the web today and how we can all benefit from our experience to get better at our work.
The conference moves beyond online communication and aims to bring web designers and developers closer together. We want to provide a forward-thinking event where people can connect and network with others on a personal level in a beautiful yet friendly environment. We want to provide not just two conference days and one or two workshop days, we also organise plenty of side-events where you can meet new friends and do some networking.
A few weeks before the conference we send you our handbook with all the information about travel, side-events and the conference days itself so you're all up to date!
Conference
Tuesday and Wednesday are conference days, dedicated to high-quality talks by some of the most well-respected and talented in the industry. We always keep the friendly and informal atmosphere at our events, so grabbing a drink or coffee with a speaker won't be an issue.
Workshops
The day before and after the conference we run workshops. In Freiburg, we only have one workshop day, the day after the conference. Our goal is to offer practical workshops neatly packed with practical talks on smart techniques, clever strategies, useful tools, as well as lots of learning, sharing and networking.
Save 100 USD/EUR when purchasing both a conference ticket and a workshop.
Travel and accommodation
For every conference we host we try to close deals for hotels. Check the location page when the conference days come closer.
Side-events
The evening before the conference we host a pre-party for conference attendees. We get a bunch of drinks, snacks and throw a little party, so you can see old friends again and meet new friends. Sometimes we have lightning talks, occasionally we host a speaker panel, but it's always great fun.
The evening after the first conference day will give you an opportunity to relax and network after a long first day. And drinks are on us ;-)
Tickets
On the last day of the conference, we open the ticket sales for the next year. For early deciders, we sell Early Bird tickets. When they have sold out, or time has passed we have Regular Tickets available.
We have reserved 20 discounted tickets for students and non-profit organisations — send an email to Charis at hello@smashingconf.com, and we'll get back to you right away!
You can save 100 USD/EUR when purchasing both a conference ticket and a workshop.
---
Team

Running a conference is quite an undertaking, and there are always people who remain behind the scenes. Here's a quick overview of the team running the conference:
Amanda Annandale is our resident AV nerd. The England–based American comes from a background in NYC theater and production.
Charis Rooda is a front-end developer and conference junkie who makes sure the line-up is super smashing, the conference websites are up-to-date, and she's probably the last one you see at the Smashing parties.
Jan Constantin is a legend. He's been working for Smashing for many years, taking care of various tasks, and always getting things done thoroughly.
Mariona Jones loves science, the open web, open source hardware, and software. Based in sunny Barcelona, she takes care of our dear sponsors and helps run Smashing events all over the world!
Vitaly Friedman loves getting to the point quickly, and making people around him nervous. As co-founder of Smashing Magazine, he's been the mastermind of chaos and insight from the very beginning, and on the side he loves solving complex UX, front–end and performance problems in large companies.
---
Online Resources
---
Previous Conferences