Designing For Complex UI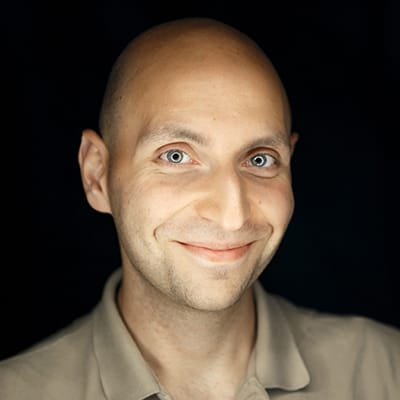 On the web

On Twitter

Tickets

---

Workshop includes:

🍵 Tea, coffee, snacks and drinks during the whole day
🥪 Lunch
📒 Paper and pen/pencil
Unfortunately, this workshop is fully sold out! To be notified when we run the workshop again, please join the waiting list below:
---
Full-day workshop • Wednesday, September 6, 2023.
Not much can surprise us when it comes to interface challenges. We can design a decent card, a well-rounded accordion, an accessible modal and an exquisite hamburger navigation. But what if there are slightly more complex UX challenges ahead of us?
---
Here's What You Should Be Expecting:
Inspiring & Immersive

A full day of teaching in a small group

Interactive & Practical

Plenty of time for practice & feedback

Hands-on exercises

With reviews by your teacher

Cooperate

Learn from your teacher and other attendees

Dedicated Q&A time

To ask all your questions

Digital Smashing Certificate

A well-deserved reward for your work
---
Well, complex UI doesn't have to be complicated. In this online workshop with Vitaly Friedman, UX consultant and creative lead behind Smashing Magazine, we'll dive deep into dissecting how to solve complex design problems. Whether you're working on a complex nested multi-level navigation or creating enterprise grade tables, this workshop will give you the tools you need to excel at your work.
The workshop includes:
1500+ workshop slides with practical examples and action points
100 checklist cards on everything from carousels to web forms
Editable checklists as text files to adjust for your needs
Access to the evergreen deck, updated regularly
Hands-on exercises and reviews
All workshop recordings
Dedicated Q&A time for all your questions
A Smashing Certificate
Who Is This Workshop For?
This workshop is for interface designers, front-end designers and developers who'd love to be prepared for complex and time-consuming design challenges. You'll walk away with a toolbox of techniques and examples of doing things well — in your product, website, desktop app or mobile app, be it a small mobile app or a large enterprise application.
In this workshop you'll learn:
Complex mega-dropdowns with 4+ levels of navigation, layout, interaction design, sideways navigation, breadcrumbs, top task analysis, mobile/desktop (e.g. large university websites),
Complex modals and overlays, confirm vs. undo behavior, right timing, intraction design, with guidelines and best practices to improve click-through rates and decrease mistakes (e.g. enterprise software),
Complex multi-page forms, focusing on form components, one-column vs. multi-column layout, error recovery, inline validation, routing, conditional reveal, disabled buttons, input buffering (e.g. complex multi-column multi-page forms with dozens of steps),
Enterprise-grade tables, complex use-cases with inline editing, filtering, tagging, sorting and search — on mobile and on desktop (insurance, loss prevention),
Dashboards and spreadsheets, with complex layouts, data editing, inline filtering, infinite scroll UX, "load more" vs. pagination, access to footer and access to the current state, mobile optimizations,
Complex filtering, layout, auto-apply vs. manual apply, filtering overlays, filtering and sorting intervals, best practices and guidelines, on mobile and on desktop (public archives, media library, large catalogs of products),
Autocomplete UX, with layout and interaction design, when to show/hide suggestions, search query iteration, autocomplete blindness, faceted search, smart suggestions, type-ahead pattern, keyboard navigation, on mobile and on desktop (e.g. in eCommerce),
Accessibility of complex interfaces, with technical considerations, focus traps, navigation, announcements of notifications, keyboard support,
Privacy UX, and how to gather accurate data while avoiding legal battles and respecting user's data,
100s of real-life examples, government and university websites, trip planners, financial services, eCommerce, online banking, configurators, insurance and mortgage calculators, data grids and enterprise products.
Checklist for complex UIs with guidelines and decisions to consider when designing any component in a complex setting.
What Hardware/software Do I Need To Bring?
You'll need to bring a lot of creativity with your preferred coffee mug. We'll be spending a lot of time drawing, sketching, designing and thinking. Be ready to challenge your general view of design process and how our interface should look like. You'll need a lot of sleep reserves since it's going to be a packed day. Bring a lot of attention to detail and non-standard thinking to this one! ;-)
About Vitaly Friedman
Vitaly loves beautiful content and does not give up easily. Born in Minsk, Belarus, he studied computer science and mathematics in Germany. While writing algebra proofs and preparing for software engineering at nights in the kitchen, at the same time he discovered passion for typography, interface design and writing. His curiosity drove him from interface design to front-end to performance optimization to accessibility and back to user experience over all the years.
Time & Location
This full-day workshop will take place the day after SmashingConf. The workshop will be running from 9:30 AM to 5:30 PM on Wednesday, September 6.
Schedule for Wednesday, September 6
9:00 AM – Doors open, Registration
9:30 AM – Introduction & Kick-off
11:00 AM – Coffee Break
1:00 PM – Lunch
2:00 PM – Afternoon Session
3:30 PM – Coffee Break
5:30 PM – The End
Save 100 EUR when signing up for the conference and a workshop!