Jared Spool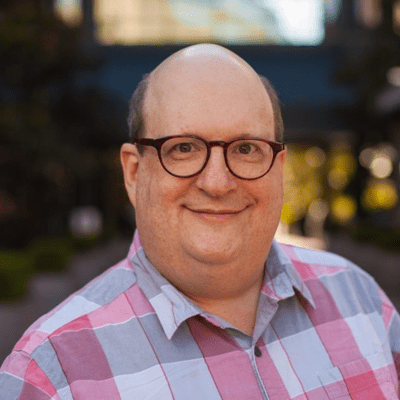 Jared M. Spool is a Maker of Awesomeness at Center Centre – UIE. Center Centre is the school he started with Leslie Jensen-Inman to create industry-ready User Experience Designers. UIE is Center Centre's professional development arm, dedicated to understanding what it takes for organizations to produce competitively great products and services.
In the 43 years he's been in the tech field, he's worked with hundreds of organizations, written two books, published hundreds of articles and podcasts, and tours the world speaking to audiences everywhere. When he can, he does his laundry in Andover, Massachusetts.
Jared Spool's Talk
The Design Leader's Secret Guide to Measuring UX
Quantitative metrics are an under-used tool in most user experience efforts. Jared shares the story of one UX leader, as they work to measure the UX of their organization's products and services.
In this presentation, you'll see how the UX leader worked with 4 different categories of UX metrics: UX Success metrics, Problem-Value metrics, Progress Reporting metrics, and Value Discovery metrics. These four types of metrics help you understand when your projects have met their intention, help you communicate your value to the organization, help you show how far along you are for complex projects, and help you identify innovative new opportunities for your designs.
You'll learn how to avoid common mistakes teams make when choosing metrics and see examples for selecting a starter set of metrics. Jared will show you new ways UX design leaders are using metrics to drive a better understanding of how UX design and research delivers lasting value.