Chiara Aliotta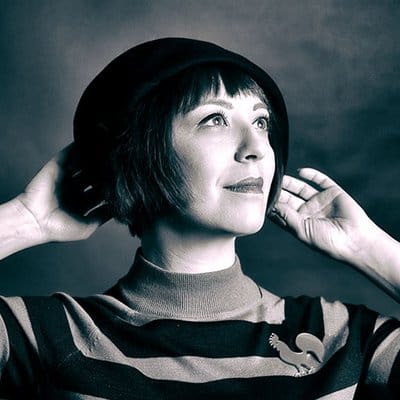 An award-winning designer, Chiara Aliotta is the founder of Until Sunday, a creative agency that encapsulates her obsession with colour, typography, and detail. Chiara wears many creative 'hats', with years of experience as a graphic designer, art director, and brand consultant under her belt. Not only does she write and speak regularly about design-led storytelling, she has also directed impactful visual brand development for renowned global organisations.

Whether she's creating an immersive digital journey or a compelling design for print, Chiara's ideas are characterised by the enduring power of storytelling. She skilfully combines her deep understanding of classic tales, with an instinctive sense of what makes a story memorable, to create user experiences that pack an emotional punch.

Born in Italy, Chiara now resides on the beautiful island of Syros with her husband, with whom she co-runs an art gallery and a personal lifestyle project, The Pattern Tales.

And because at Smashing Magazine, cats are the protagonists… Her beloved cat Kissa provides inspiration… and the occasional cuddle!
Chiara Aliotta's Talk
The Shape of Thoughts
When the heart meets the mind. Beautiful ideas often end up compromised by a low budget, unrealistic deadlines, or technical issues. We designers pound against a wall of people telling us our solution is unrealistic and unachievable, so we eventually give in only to see the same solution appear months later from elsewhere, and we berate ourselves for our lack of persistence. Yes, great design should solve a problem. It should be tested, practical, affordable, and relevant to the people we are designing for. But there is another side of the design as well. In this session, we'll explore practical techniques and strategies to involve clients in the design process and make them fall in love with your ideas as well. Not through deceiving tricks or shady practices: through idea-driven and client-focused process that integrates client feedback into the design workflow.
On the web

On X

On LinkedIn