Locations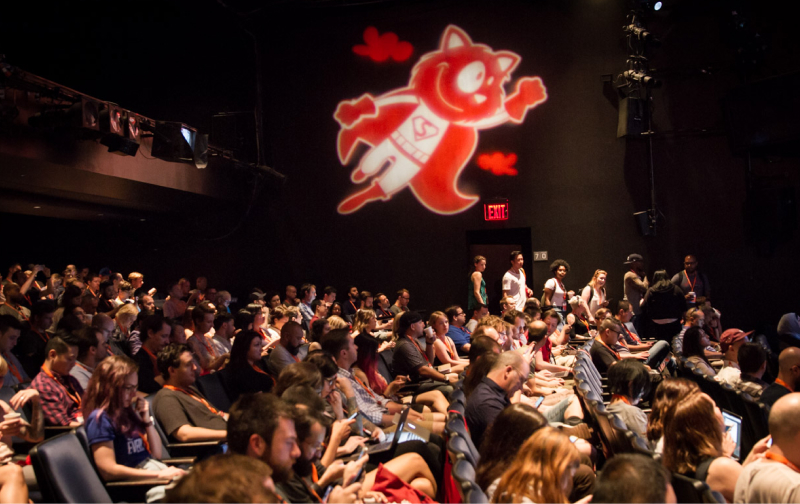 The conference will take place at the unique venue New World Stages Manhattan, NYC. An old movie theater, renovated into one of the top off-Broadway houses, this venue is the quintessential New York City venue located just off the Times Square district!
Expect comfortable seating, a beautiful quintessential New York atmosphere, and a very warm welcome.
Possibly the coolest workshop room ever - @philhawksworth talking about @Netlify inside @lsostlukes at #SmashingConf
---
New World Stages
Conference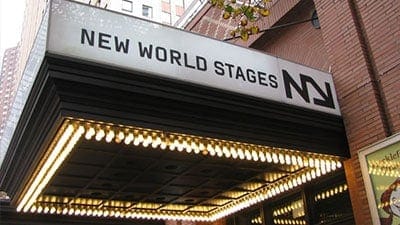 Located right in the heart of the bustling Theatre District, we'll be hosting SmashingConf NY at New World Stages. Expect comfortable seating, a beautiful quintessential New York atmosphere, and a very warm welcome.
Address

New World Stages
340 West 50th Street,
New York
NY 10019
Microsoft Conference Center
Workshops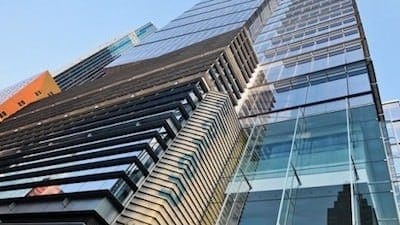 Microsoft Conference Center is right in the heart of Times Square. Close to transportation and endless food and entertainment options, this technology hub is located at 11 Times Square (with the entrance on 8th Ave).
Address

Microsoft Conference Center
11 Times Square, 5th & 6th Floor,
(Between 41st & 42nd Streets on 8th Ave.),
New York
NY 10036

---
New York, New York!
New York is a top destination for tourists from around the world, so it stands to reason that the transport links are great! If you're coming to town from JFK Airport or LaGuardia Airport, the fastest way to get to the city is by cab or Lyft. This should cost around $65 (including tolls and tip.)
A cheaper option to consider is one of the shuttle buses which don't need to be booked in advance and run from all the local airports.
The cheapest option is public transportation. From JFK, you take the AirTrain ($7.75) to the Subway. Take the A, C, or E train ($3) towards Manhattan, getting off at the 42nd Street Port Authority Bus Terminal Station if you are staying at the Yotel.
If you are coming from LaGuardia, you can take the M60 express bus, which will connect you to 12 different Subway lines. This is the cheapest option to get into Manhattan from LaGuardia but is not the most straight-forward.
When you're in the city, the famous NYC Subway will get you from location to location. Lyft is quite reasonably priced or, do your best Statue of Liberty impression and hail one of those iconic cabs!
---
Hotels
YOTEL New York offers a comfortable, lively and tech friendly atmosphere at an affordable price, as well as free Wi-Fi everywhere. You can take advantage of the onsite restaurant 'Green Fig' and Terrace space for personal or client entertainment. The hotel is a 10 minute walk from New World Stages.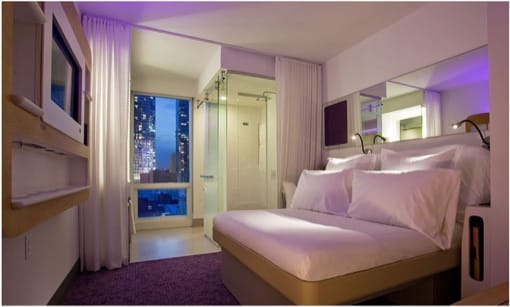 Room prices start at 269 USD which is a discounted Smashing price. You can book through this link or make reservations by calling (877) 909-6835 and identify yourself as being with the Smashing Conference Group.
---