Dark Secrets and Nightmares of UX in 2023, and How to Fix Them 👻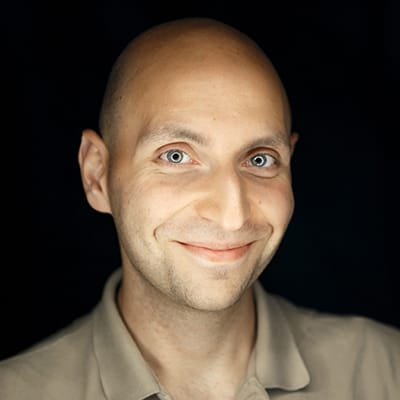 Your instructor

Vitaly Friedman

---
Workshop includes:
🔖 Actionable insights
🍎 Reference examples
🎤  Dedicated Q&A time
Free Workshop, 1h + Q&A • Wed, November 16 2022
09:00 – 10:30 AM PT• 18:00 – 19:30 CET • Check your time zone ⏰

When designing interfaces, we tend to find a way to encourage action, or get data, or keep people on the site or app. Yet people are very good at avoiding mousetraps and finding loopholes. Gathering data is easy, but getting accurate and useful data has never been more difficult — unless your users trust you already.

In this session, we'll look into behaviour patterns and UX nightmares — from hamburger menus and carousels to filters and password recovery — and how to fix them for good in 2023.

---
Here's What You Should Be Expecting:
Interactive live session

A free, 1h-long live session

Practical insights

From psychology to design patterns

Do's and Don'ts

Good and not so good examples

Dedicated Q&A time

To ask all your questions!
---
---
In this 1h-session, we'll explore:
Carousels that are entirely ignored,
Infinite scroll that people gladly abandon,
Search autocomplete that is never discovered,
Hamburger menus where people get lost and frustrated,
Disabled buttons that make people leave for good,
Newsletter boxes and app prompts that people gladly ignore,
Inline validation that keeps penalizing users,
Filters that don't register user's input properly,
Modals that are dismissed instinctively,
Password recovery that leaves users out,
Privacy issues that encourage people to deliberately submit inaccurate data.
Beware: you might not be able to fall asleep after that session! 👻
---
Who is this session for?
This session is for interface designers, UX designers, front-end designers and developers who'd like to explore better ways of asking the right questions.
About Vitaly Friedman
Vitaly Friedman loves beautiful content and doesn't like to give in easily. When he is not writing, he's most probably running front-end & UX workshops. He loves solving complex UX, front-end and performance problems. He also runs Smart Interface Design Patterns, a video course and live UX training for passionate UX and interface designers.
---
Schedule
8:45 AM PT
Virtual doors open, registration, chat and introductions.
9:00 AM – 10:00 AM
We'll explore better ways of asking the right questions, in the right order and at the right time — to get a positive and valuable outcome as a result.
10:00 AM – 10:20 AM
Q&A with Vitaly. Networking!
You can always re-watch the session at a more convenient time and follow the session at your own pace.
What hardware/software do you need?
To view the webinars, please install the Zoom client for Meetings, which is available for all the main OSs. It may take a little time to download and install, so please grab it ahead of time if you can.