Psychology For UX and Product Design (CET-friendly)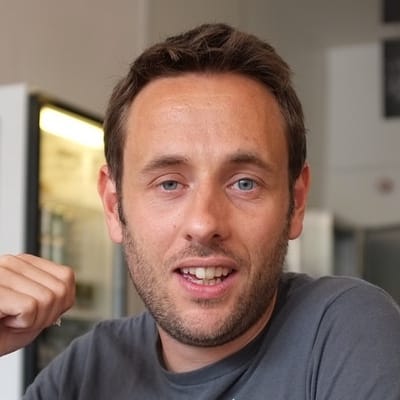 Your instructor

Joe Leech

---
Workshop includes:
Working examples to take away
Numerous real-world examples
Dedicated worksheet
Interactive sessions
Workshop recordings
Dedicated Q&A time
Smashing Certificate
Unfortunately, this workshop is fully sold out! To be notified when we run the workshop again, please join the waiting list below:
---
Workshop, 4×2h + Q&A • Thu & Fri, May 6–14 2021
10:00 AM – 12:30 PM CET (Europe) • 8:00 – 10:30 PM AET (Australia)

A workshop on how to use psychology to evaluate and dramatically improve the performance of your website, app — and the design process along the way. With many real-world examples and interactive exercises.
---
A practical, hands-on workshop to use psychology to supercharge your website, app and product design process.
A practical, hands on workshop to understand how the human brain works and apply that knowledge to user experience and product design. Learn the psychological principles behind how our brain makes sense of the world, apply it to product design and create easy to use, innovative products.
We'll look at two frameworks; one to supercharge and boost the UI and the second to design, plan and launch innovative new features and ideas.
---
What you'll learn
Through a series of fun, practical exercises, you'll learn:
Psychology and interaction design. A framework to evaluate and design interactions like onboarding, search, navigation and eCommerce using psychology.
Psychology and user experience. A second framework that can help you evaluate and improve the user experience of your digital products. How humans perceive and understand the world around them and how to build innovative product around that framework.
Psychology and the dark arts. Persuasive design, cognitive biases and other brain hacks. Do they really work? How to apply them in product design. What are the ethics of applying psychology to digital design.
Joe Leech is a trained, experienced teacher, so expect to be sketching, designing and applying the psychology from the very start of the workshop. Joe has 15 years experience on redesigns for Marriott, Trainline, eBay, Disney and tons of start-ups.
The workshop includes:
Numerous real world examples
Dedicated worksheet
Two practical, easy to use psychology frameworks. From designing search UIs to navigation to product selection through to next level innovative products.
All course materials. Slides, bookmarks to reference everything, books to read afterwards.
Free copy of Psychology for Designers. eBook by Joe
Interactive sessions
Hands-on exercises and reviews
All workshop recordings
Joe's dog Little Dude sat behind him on the sofa. Don't tell the Smashing cat ;)
Dedicated Q&A time
---
After the workshop
You'll be able to confidently:
Design products, apps and websites that match how people think and behave
Find, understand, evaluate and apply psychology theory to digital product design
Have your own ethical framework for designing using psychology
Make better, informed design decisions and advocate to the wider team using psychology theory
Come to the workshop and you'll able to put psychology into practice as soon as you get back to your desk.
Perfect for
Designers, developers, product managers, start-up teams. Anyone who wants to supercharge their product using psychology.
About Joe Leech
Joe is the author of the book Psychology of Designers. A recovering neuroscientist, then a spell as a elementary school teacher, Joe started his UX career 15 years ago. He has worked with organisations like MoMA NYC, Raspberry Pi, Disney, eBay and Marriott.
Time & Schedule
This workshop is split over four days. The schedule may change slightly based on how we are progressing through the material, giving time to answer questions as we go.
The workshop sessions will run on the following days:
Thu, May 6, 10:00 AM – 12:30

PM CET

•

8:00 – 10:30

PM AET

Fri, May 7, 10:00 AM – 12:30

PM CET

•

8:00 – 10:30

PM AET

Thu, May 13, 10:00 AM – 12:30

PM CET

•

8:00 – 10:30

PM AET

Fri, May 14, 10:00 AM – 12:30

PM CET

•

8:00 – 10:30

PM AET
Schedule
All four sessions will follow the same format:
9:45 am CET
Virtual doors open, registration, chat and introductions.
10:00 am – 12:00 pm CET
Introducing a concept or theory, a guided, real world example of its use, an exercise where you design a product UI based on the theory. (And of course a tea break in there too!)
12:00 pm – 12:30 pm CET
Q&A with Joe on the day's material. Networking!
---
Unfortunately, this workshop is fully sold out! To be notified when we run the workshop again, please join the waiting list below: