Scholarship and Volunteering
Are you a part of an underrepresented group in tech? Finances a bit overwhelming? For every conference, we have a couple of scholarship tickets available. Read more the requirements below and how to apply.
Or maybe you'd like to help us out during the days and apply as a volunteer! This way you get to see some talks, experience a workshop, and get to look behind the scenes!
We also have discounts for students and non-profits available.
---
Scholarship Tickets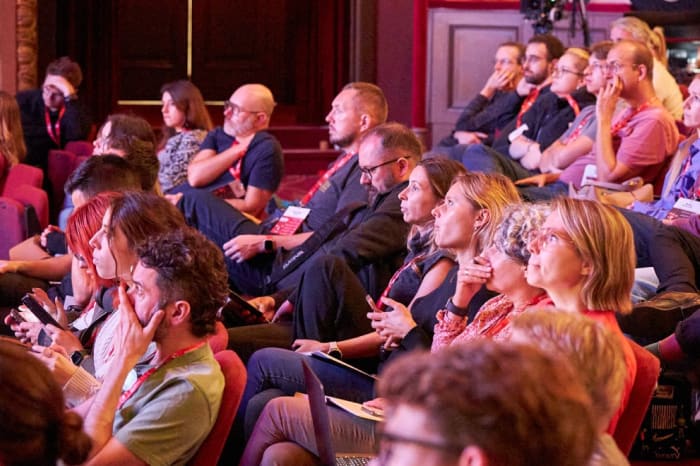 We are providing support in the form of free tickets for underrepresented individuals in tech.
Anyone from an underrepresented group in tech is invited to apply for a scholarship. We especially invite and welcome LGBTQIA+ people, people with disabilities, and people facing economic or social hardships to apply for a scholarship.
If you're are selected, you will receive a conference ticket, and like all other attendees, you're invited to all side-events too.
You will receive an email if you have been selected at least one month before the conference.
The scholarship does not cover travel and accommodation.
Apply for a scholarship on the Google form ↬
---
Volunteering for SmashingConf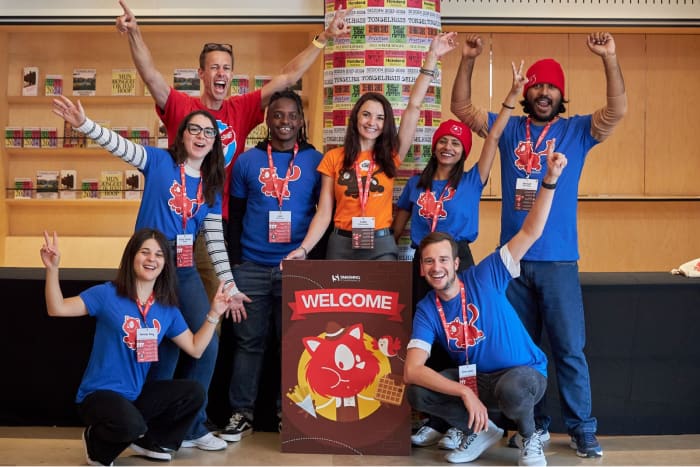 Ever thought about volunteering at a conference? It is a great way to learn, have fun, and get to meet a lot of new people in the industry along the way. At SmashingConf, we are always looking for capable individuals who'd like to join our (small) team of volunteers for our events!
What's it like?
🏋🏽 You'll be working in a small team of 4–8 volunteers
⏳ You're helping 3–5 (full) days, with 2 days with an early start, and possibly 1 evening
👷🏽‍♀️ There will be moments where you are really busy, and enough moments when there is not that much to do and you can chill, relax and watch a talk
🎉 It's a really nice atmosphere, fun people to work with (usually a great mix of local and international), super friendly attendees and staff.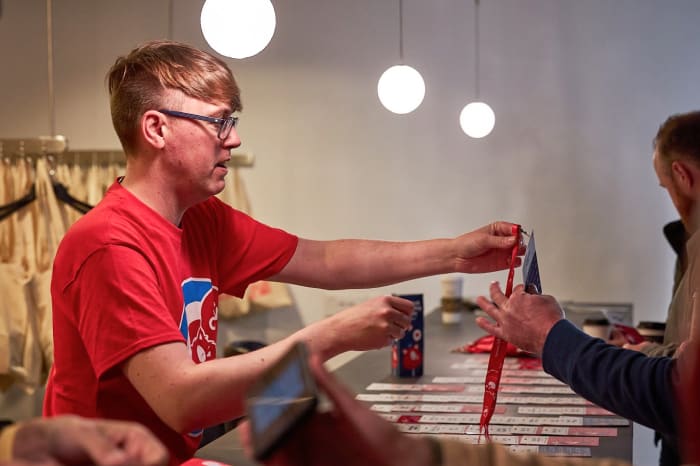 Who are we looking for?
We're always looking for friendly & cheerful people with a can-do-attitude who are willing to help out for the conference. Experience in organising events is a plus, but not necessary. You get to see some talks, join a workshop on the final day (if occupancy allows) and work with a smashingly nice crew for a few days. Unfortunately, transport and accommodation are not included.
Want to know a little about what to expect? Ren wrote about her time in San Francisco, while Maria wrote about her experience at our Antwerp conference. We'll let you know in advance if you're selected as a volunteer.

Apply for volunteering on the Google form ↬
---
Discount for Students and Non-Profits
For every conference, we have reserved 20 discounted tickets for students and non-profit organizations — send an email to Charis at hello@smashingconf.com, and we'll get back to you right away!
First come, first serve.