Lunch Sessions
Interested in getting even more out of your Smashing experience? Our amazing friends from Deque, Netlify and Medium are hosting a session to let you know more about what they do and how their solutions can help your day-to-day work! Both sessions are free, and only have 30 spots available.
At lunchtime, just follow one of the volunteers in the red shirts. Grab some lunch, settle in, and listen to the talk filled with practical examples. Both talks take about 40 mins, so after the session you will still have time to relax and mingle.
Easy Accessibility Testing For Dev Teams
Tuesday April 16th at 1:40 PM
The secret to easy accessibility is building it into your process as early as possible. Join us for a live demonstration of accessibility testing techniques and tools that you can build into your development process from the very beginning.
Harris Schneiderman, Principal UI Engineer at Deque Systems, will perform a live audit of a web page, and share lessons he has learned through years of building accessible software. You'll also get to see a demonstration of a new accessibility tool and learn how you can join our beta program.
Harris Schneiderman is a web developer with a strong passion for digital equality. He works for Deque as the Principal UI Engineer building awesome web applications. When he is not at work, he still finds time to contribute to numerous open source projects.
Jamstack And Netlify - Getting Started. And Levelling Up.
Wednesday April 17th at 1:50 PM
Maybe you've heard this buzzword and thought - "Yawn! That's just about static sites." There's more to it. We should look deeper.
This show-and-tell session will look at the rising tide of static site generators, and the tooling and services that combine to create a compelling reason to consider a Jamstack architecture for your next project.
We'll talk a little about some of the characteristics of a Jamstack architecture, like improved security and performance. Like cheaper, more scalable hosting. And like more rapid and modern development workflows. And we'll dig more deeply into the tooling Netlify offers to help bring a wide array of tools and services together to create dynamic and engaging experiences.
Key takeaway: A considered approach to deciding if a static site architecture could be right for you, and insights into more advanced capabilities of Netlify in the service of a Jamstack architecture for your sites.
Phil Hawksworth works in Developer Experience at Netlify, the fastest growing automation and hosting platform for modern websites.
With a passion for browser technologies, and the empowering properties of the Web, he loves seeking out ingenuity and simplicity, especially in places where over-engineering is common.
Influencing the Programming Landscape
Wednesday April 17th at 1:50 PM
Programming, JavaScript and Software Engineering are among the most popular topics on Medium with technical stories reaching millions of people each day.
Learn how to write stories on Medium that effectively demonstrate your expertise and influence the technical landscape with Medium's Head of Partnerships: Basil Enan.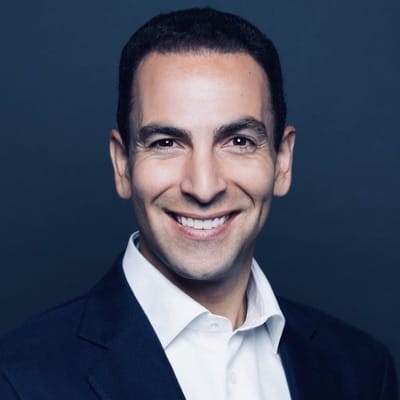 Basil Enan is Head of Partnerships at Medium, where he and his team work with thousands of publishers, companies, nonprofits, and educational institutions from around the world to help them reach a new audience.
---