Locations
Our conference and workshop venue, the Fort Mason Center, is located on Marina Boulevard at Buchanan Street, along the northern waterfront.
Fort Mason provides about 150 parking lots, and charges $15 for weekday parking. However, we recommend coming by taxi, Lyft or Uber. There's plenty of space for bikes, too. Check WikiTravel for further travelling information, too. If you have any questions, please don't hesitate to contact us.
I gotta hand it to you, the location was the best one I've ever been to at a conference! Perfect weather, perfect view!
---
If you are joining us online, you can follow the conference from anywhere: your own home, office or even on the road. As long as you have internet and a device, we'll get the conference experience to you!
---
Fort Mason — Cowell Theater
Conference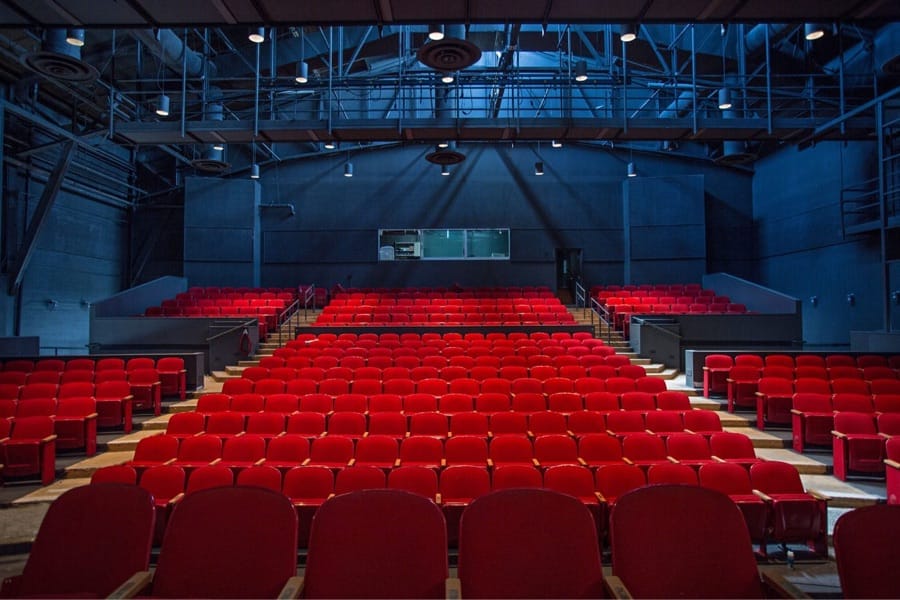 Being the only San Francisco theater with world-class bay views, the conference will take place at the Cowell Theater of Fort Mason, located at the north end of the Herbst Pavilion (Pier 2).
Accessible seating arrangements are available. If you want more info, please contact Amanda.
Address

Fort Mason, Cowell Theater
Herbst Pavilion (Pier 2)
2 Marina Blvd
San Francisco
CA 94123
Website
http://fortmason.org/
Fort Mason — Landmark Building C
Workshops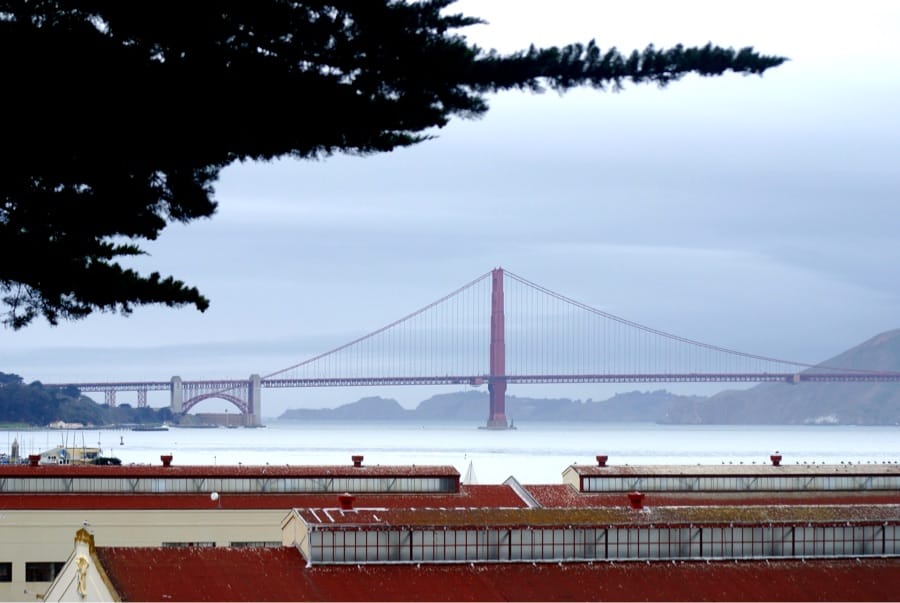 Next to the Cowell Theater on Pier 2, we've reserved a couple of workshop rooms with great bay views for the full-day workshops.
When entering Fort Mason, search for the large Workshop sign and follow the directions. Of course, you'll receive an email with detailed instructions way ahead of time.
Address
Fort Mason
Building C
2 Marina Blvd
San Francisco
CA 94123
Website
http://fortmason.org/
---
Getting There & Around
For those traveling by plane, the San Francisco Airport is connected to Downtown SF by the BART system. The BART station at SFO is located in the International Terminal, a short walk from United Airlines in Terminal 3 and a slightly longer walk from Terminal 1 (you can also take the free AirTrain to get to the BART station).
The BART ride from SFO to San Francisco downtown costs $9.60 one-way and runs frequently, every 15 or 20 minutes. Ticket machines accept cash and debit cards. You can add a Clipper card in Google Pay or your Apple wallet. More information on getting from the airport to the city can be found on the BART website.
Anywhere you go — you can take a bus or Lyft for only a few dollars — which makes the whole SF area viable for you if you are willing to travel to get there.
---
Accommodation
Right now we have two hotels where we can offer a special smashing discount.
The discounts are valid until 60 days in advance.
Hotel Zoe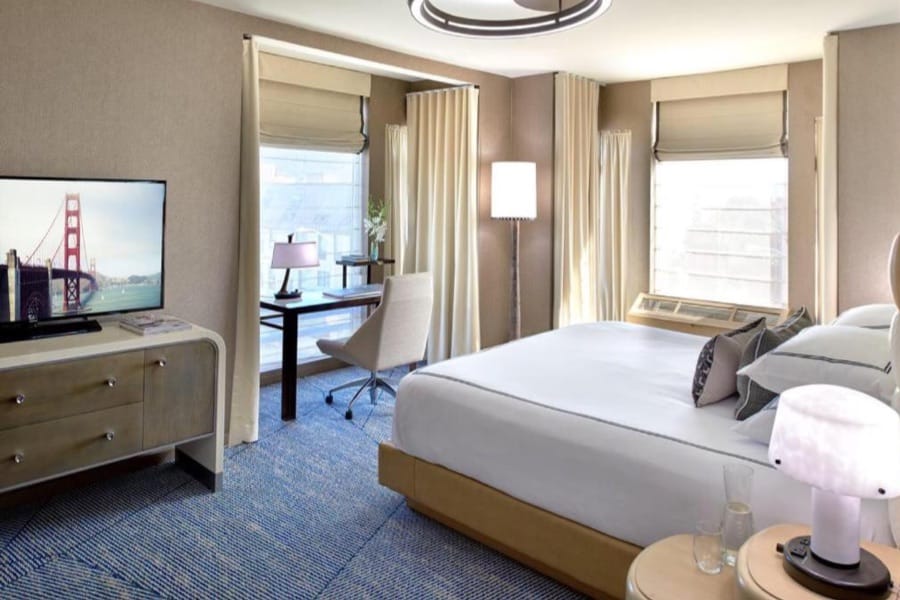 Zoe lets you live like a San Franciscan, only better. With their unique location on Fisherman's Wharf, you'll have unprecedented access to the waterfront, Ghirardelli Square, Pier 39's sea lion colony and the San Francisco Maritime National Historical Park.
From the hotel it is a 25-minute walk or a 10-minute taxi or bike ride to the venue. All rooms have a minibar, large TV and bath amenities.
Room prices start from 189 USD for a Deluxe King if you book with a Smashing discount through this link on their website.
Argonaut Hotel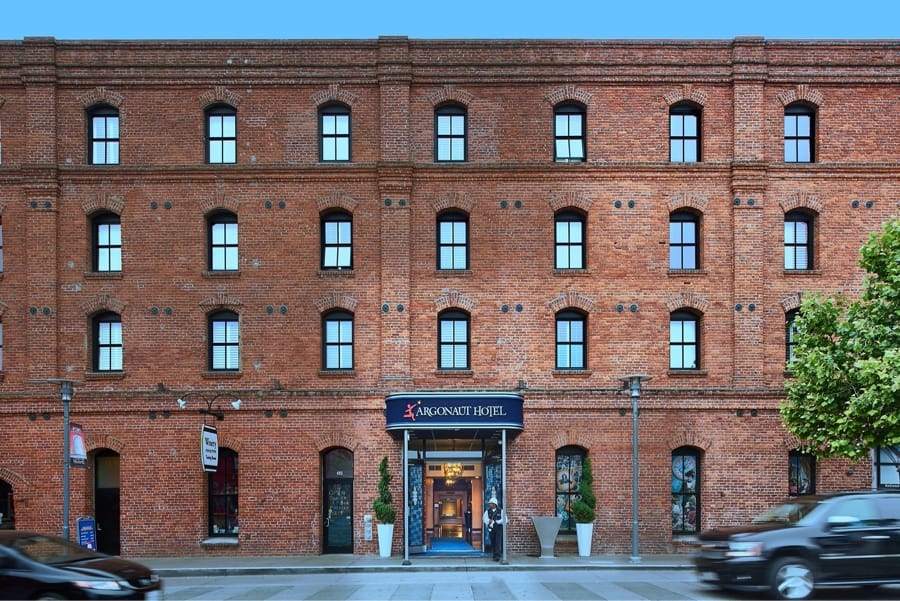 Argonaut is a 4-star boutique hotel in Fisherman's Wharf, San Francisco with incredible amenities and great location for an unforgettable experience.
From the hotel it's a 15-minute walk to the venue. All rooms have a minibar, large TV, luxury bath amenities and a desk.
---
Here is a list of some of our other favorite hotels in SF and their lowest nightly pricing.
Presidio / Cow Hollow:
Fisherman's Wharf