Speakers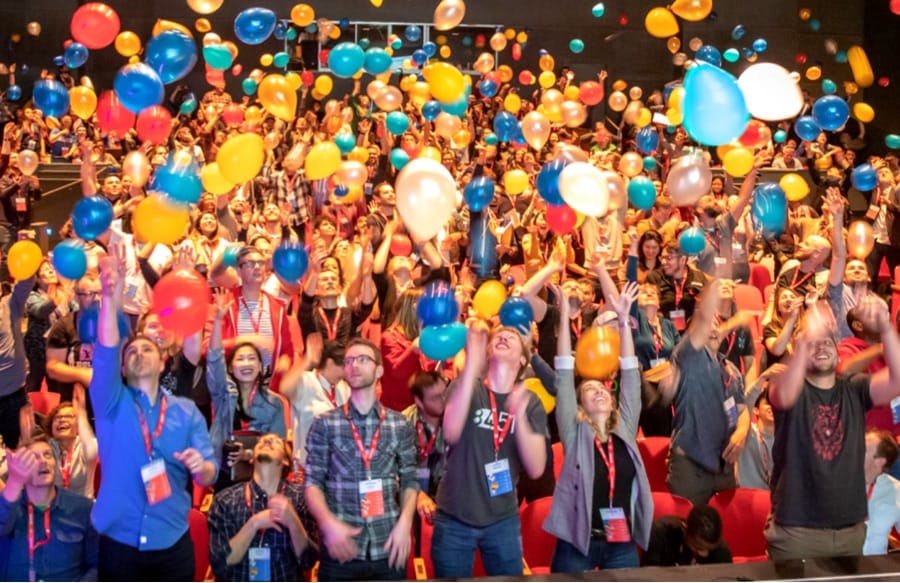 Want to learn new things on front-end and UX? Aching for fresh inspiration and learning new skills? Let our speakers help and inspire you.
Our speakers and workshop teachers are the best in their fields, and they love to share what they know, how they work and what drives them. Let our speakers and teachers help and inspire you. On top of that, they are all smashingly nice.
Find our confirmed speakers below & stay updated on the latest speakers and topics via our newsletter or follow us on Twitter.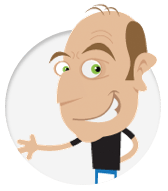 Our speakers rarely show slides: they show how they work — their setup, workflows and techniques for getting work done in live interactive sessions. So expect everything from refactoring and debugging to sketching and redesign, live.
Brad Frost is a design system consultant, front-end developer, speaker, writer, musician, and artist located in beautiful Pittsburgh, PA. As a principal and design system consultant at Big Medium, he helps teams establish and evolve design systems, establish more collaborative workflows, and create better software together. He is the author of the book Atomic Design, which introduces a methodology to create and maintain effective design systems. He co-hosted the Style Guides Podcast and has helped create several tools and resources for web designers, including Pattern Lab, Styleguides.io, Style Guide Guide, This Is Responsive, Death to Bullshit, and more.

Cassie is an international speaker and developer with a background in graphic design and motion design. She has written for CSS-Tricks and Codrops and has thrown workshops for Smashing Magazine. She currently works as a creative developer and educator at GreenSock.

When learning to code she was blown away by how supportive the web community was and loves nothing more than giving back and passing this knowledge on to new developers. Her favourite motto for teaching others is "assume zero experience but infinite intelligence".

She loves creating and encouraging spaces for people to share, learn and bounce ideas off each other.

When she's not tinkering on the web, she's off having adventures in the English countryside with her best pal Brody — the most wonderful dog in the world.

Dan is a designer, photographer, and creative director based in the U.S. & U.K., working with clients around the world. Co-founder of New Style Publishing, a photo book imprint based in Amsterdam, and webgraph, a design and engineering studio based in Miami, he helps startups and established brands create physical and digital products, speaks at events including SXSW, WPPI, and the Mobile World Congress, and travels the world on photographic commissions for select clientele including Alfa Romeo, American Express, Apple, Barbour, Courvoisier, Ducati, Land Rover, The Macallan, Nissan, O2, RedBull, Sony, Starwood Hotels, Travel + Leisure, Williams Martini, and more.

A published author and guest expert for The Guardian, The Telegraph, and The British Journal of Photography, Dan's first photographic book, Koya Bound (Winner, AIGA Cover Design Award, 2017), was published in 2016 by Pre/Post in Japan.

Robin Marx is currently a researcher at KU Leuven, Belgium, but will soon join Akamai as a Web Performance Expert. He's the author of various papers on HTTP/2, HTTP/3 and QUIC and has been a contributor in the IETF QUIC working group for multiple years.

He focuses on creating tools for the QUIC and HTTP/3 protocols that help others debug their behavior and performance. He often talks about web performance at international conferences, making the complex situations more insightful to the wider public. On the weekends, he likes to hit other people with longswords.

Shubhie is a leader in the Chrome Web Platform, a senior staff software engineer at Google and an advocate for the web ecosystem in web standards. She is currently the engineering lead for anti-tracking in the Privacy Sandbox. She has led many performance initiatives spanning the browser engine, web standards and frameworks. She founded Chrome Aurora, collaborating with open source tools, frameworks and communities. She developed and led infrastructure and frameworks for Google products such as Search, Google Photos.

Shubhie is a coach for leaders in tech. She is an avid photographer and a staunch foodie.

Jhey makes awesome things for awesome people! He's worked on the web for 10+ years and is currently a Developer Relations Engineer @ Google. He's previously worked with and for names such as Monzo, Eurostar, Nike, Uber, NearForm, and M&C Saatchi. Jhey thrives on bringing ideas to life. And as such, one of his main goals is showing people how to level up with creative coding. He takes pride in crafting innovative solutions with polished user experiences. He's a CodePen advocate and shares attention-catching demos over on Twitter. Stay Awesome! ʕ •ᴥ•ʔ

Sophie currently leads up UX writing for The New Yorker at Condé Nast. (She's still working on winning the Cartoon Caption Contest, though.) Past lives include establishing a UX writing practice at InVision and wearing many hats at Lyft.

Miriam is an artist, engineer, and open-web advocate. She's a co-founder of OddBird, Invited Expert on the W3C CSS Working Group, and Sass core contributor who enjoys pushing the boundaries of web technology.

These days she's working on specifications for Container Queries, Scope, and Cascade Layers in CSS; extending the Sass color module to support wide-gamut colors; and learning to crochet socks.

Harry is an independent Consultant Web Performance Engineer from the UK. He helps some of the world's largest and most respected organisations find and fix their site-speed issues.

He is both a Google- and a Cloudinary Media- Developer Expert, and has consulted for clients from the United Nations to the BBC, General Electric to the Financial Times, and a whole host more.

When not doing client work, he writes, teaches, and speaks about the entire gamut of front-end performance. When not doing work at all, he's probably out on his bike.

Kate Kalcevich is the Head of Services at Fable, a leading accessibility platform powered by people with disabilities. Kate is an experienced accessibility leader and disability advocate with an extensive career. She most recently led digital accessibility efforts at Canada Post. Previously, Kalcevich held a series of progressively senior roles in the Ontario public service, including in product, user experience, and design roles. In recent years, she has focused on change management to increase the accessibility capabilities of organizations.

Elliot Jay Stocks is a designer and musician, most recently collaborating with Google to create the typography education resource Google Fonts Knowledge.

His 18-year career as a designer and design leader started in the music industry in the early days of web design, before expanding to web, app, print, and branding projects for clients such as Microsoft, Virgin, InVision, and MailChimp. After founding the typography magazine 8 Faces in 2010, Elliot joined Typekit (now known as Adobe Fonts) as Creative Director, before going on to take CD roles in companies big and small. He and his work have been profiled in publications such as Communication Arts, Creative Review, Computer Arts, Page, The Independent, .Net, and Design Week.

Since 2007, Elliot has been a familiar face at design and tech conferences around the world. Past highlights include TYPO, An Event Apart, South by Southwest, and The Type Directors Club NYC.

Elliot was also the co-founder, along with his wife, of the award-winning lifestyle magazine Lagom. Since closing the magazine, he now records electronic music as Other Form. He lives just outside Bristol, UK.

Vitaly Friedman loves beautiful content and doesn't like to give in easily. When he is not writing or speaking at a conference, he's most probably running front-end/UX workshops and webinars. He loves solving complex UX, front-end and performance problems.

Phil is Director of Developer Experience at Netlify.

With a passion for browser technologies, and the empowering properties of the web, he loves seeking out ingenuity and simplicity, especially in places where over-engineering is common.

After more than 20 years of building web applications for companies such as Google, Apple, Nike, R/GA, and The London Stock Exchange, Phil has worked to challenge traditional technical architectures in favour of simplicity and effectiveness.

Phil is co-author of "Modern Web Development on the Jamstack" (O'Reilly, 2019)