Schedule
We love front-end, and we adore San Francisco! So in May 2023, we are running our Front-End focused web conference in San Francisco with 2 days of talks (single track), 2 workshop days, and many side events.
This practical and inspiring conference will have a good range of front-end topics, varying from CSS to Accessibility and Performance. All talks have a few things in common: brought to you by amazing speakers and practical takeaways everywhere!
@smashingconf has been an unforgettable experience this year as my first time, and honestly, I'd love to go back over and over and over again because it really is _that good_. Thank you for a lovely time, and see y'all at the next one!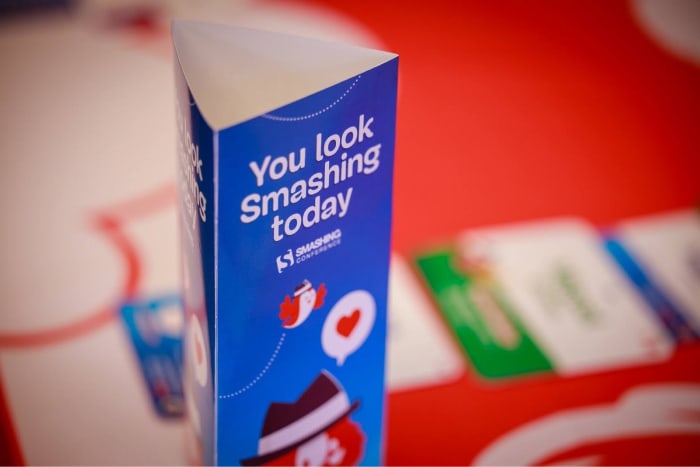 Get your ticket and join all our side events, from a city walk to morning runs, and our unforgettable (!) Smashing Party!
Tuesday, 23rd – Workshops
Wednesday, 24th – Conference
Thursday, 25th – Conference
Friday, 26th – Workshops