Dan Rose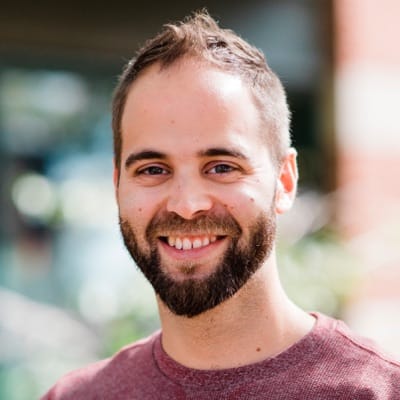 Dan is a designer and partner at Adjacent, a focused design studio in Syracuse, NY. His wheelhouse is interface design, bridging together art direction and front-end development. He's a co-founder of Create Upstate, a design conference in Upstate NY, and the author of Photoshop Etiquette, a guide to discernible web design. Yes, he still uses Photoshop.
Dan Rose's Talk
Seeing The Pages For The Components
While laser focused on creating component-driven sites, it's all too possible to lose sight of something our industry once prioritized: making cohesive pages. In this pursuit, Dan will take you into his workflow for retroactively connecting components by experimenting with a number of visual and coded approaches.
In this session, we'll use these techniques to collectively live-design our way to better flowing pages. Dan will help identify common symptoms of non-cohesive designs, methods for exploring minimal and expressive connections, and we'll discuss how component connectivity can be worked into a design system.